After 3 years
of preparation, I have finally finished
Maze Inn
on my server.
Who will be the first to find the way through it?
It is the
biggest and most difficult maze
on my server, and actually may be the biggest maze on a MCPE server ever made.
Let me know if you find a bigger one somewhere...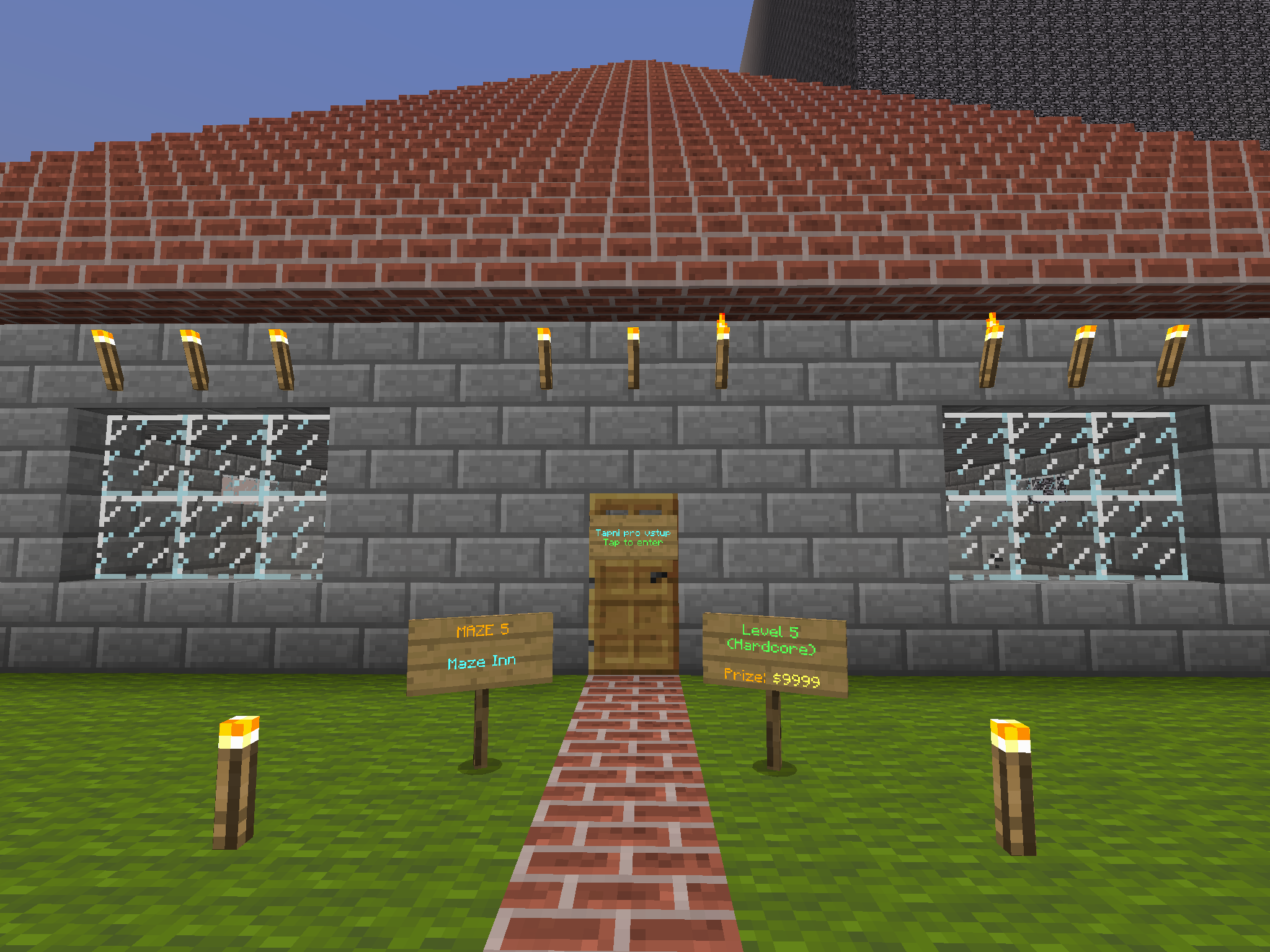 The entrance seems innocent, but there are
10080 rooms
under the ground, out of which the
correct path
to the finish
goes through 478
of them.
There exists, however, a simple key how to find the right path, and
if you discover the key, you can get through the maze in about half an hour
.
The maze has a time limit set to 24 hours, but I doubt anyone will manage to keep trying it for so long continuously ;-)
Come and try it out!
Here are some nice spectator views of this 3D maze: